Glitter 3D Sexy Face Tattoo stickers
Discover How to Add Beautiful Design & Sparkle to Your Crafts or Makeup Without Breaking the Bank

We harness the artist in you with the ability to liven up any crafts, face, or festival. Using these special rhinestone jewels you can now create matching face makeup, amazing phone art plus heartfelt greeting cards and crafts. These Acrylic Diamond add that extra "touch" that leaves envious girls in awe.

Feature:
Many Different Rave Festival Face Jewels Stickers.

Made of Acrylic Diamond.Safe and healthy material to use.

Gorgeous designs,those stunning face jewels is super easy to use and remove.

face jewels are prepared in individual sheet.They are Self-adhesive,so no more need to use extra glue.

Cut up your favorite face jewels design, match your own style, stick them on face and body.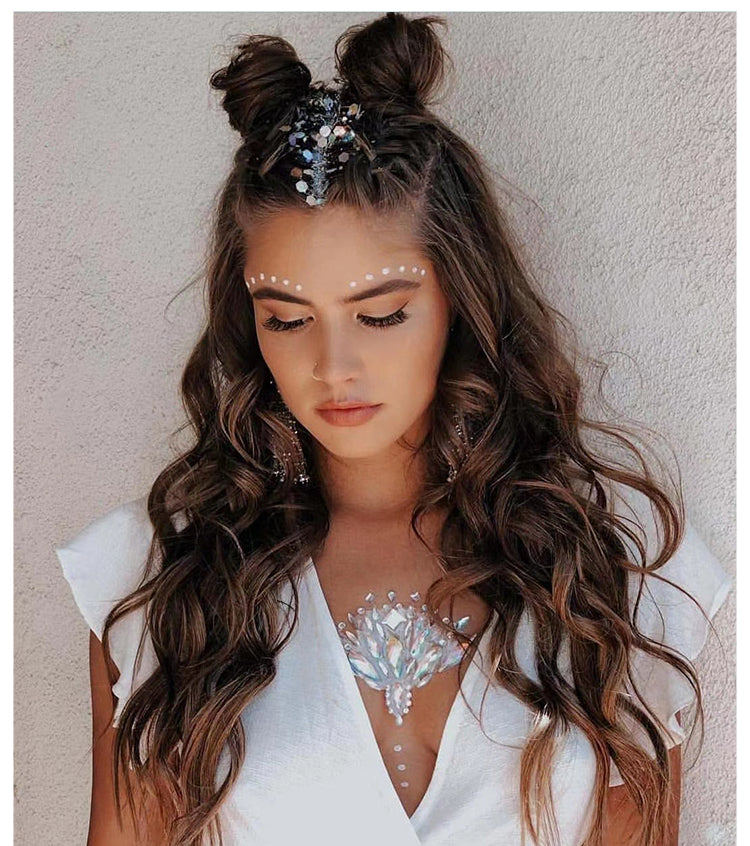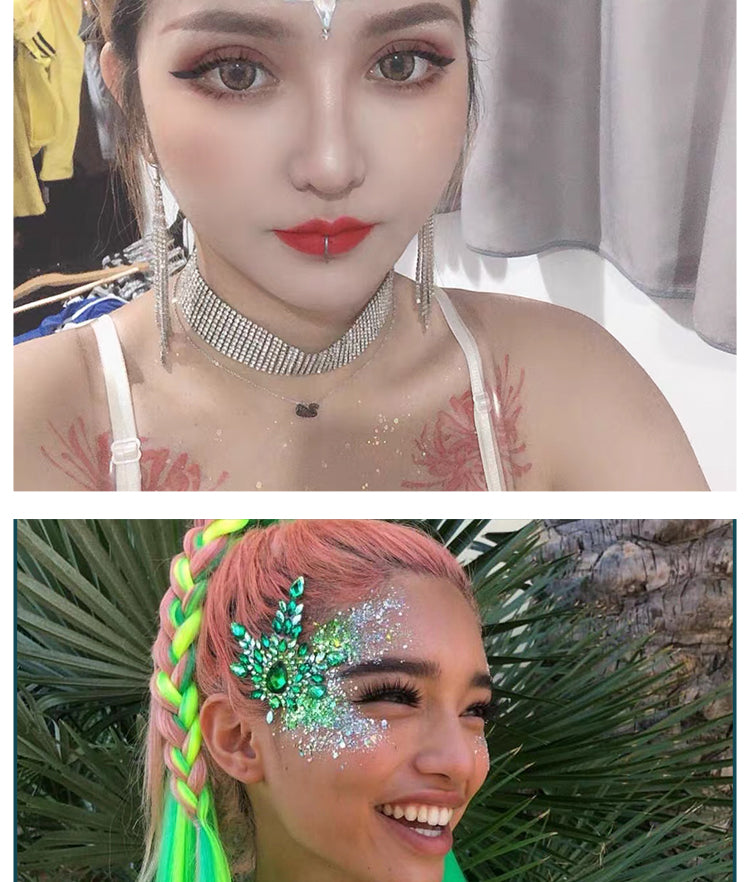 Specification: 
Package included: 1pcs* Face Sticker
Size: 20*15*0.3CM
Weight: 15g
Material: Acrylic Diamond
Condition: Party, birthday, holiday, wedding


When are body gems a good idea?
- Holidays: Adorn them for your significant other's birthday or your anniversar.
- Events: Halloween parties, music festivals, dance competitions, mardi gras, etc.
- Vacation: On the beach, by the pool, at the club or in the bedroom.
- Also you can wear it everyday as you like :)
WARNING:

- Any oil-based moisturizer on the skin may loosen adhesive.

- Crystal Body Gems is Not for children under 3 years.