Features:
【Glitter Mascara】Dear, This is NOT an ordinary mascara!!! The silver flashing mascara can make your eyelash shining and sparkling.
【Waterproof & Long Lasting】Our mascara is waterproof and sweat resistant, making your makeup long lasting, a perfect choice even for your most rigorous activities.
【Easy To Use】The mascara wand is spiral brush head design, which can be brushed and dyed close to the eyelash root repeatedly without worrying about destorying your eyelash.
【Non-toxic】Lash mascara is made of non-toxic ingredients. It is very mild and does not cause irritation. Suitable for contact lens wearers and sensitive eyes.
【Used in various occasions】This diamond liquid mascara is perfect for aparty, concert, festival, costume, or celebration. Your lashes will shining all night long! And can also apply it on your eyebrows for even more glory.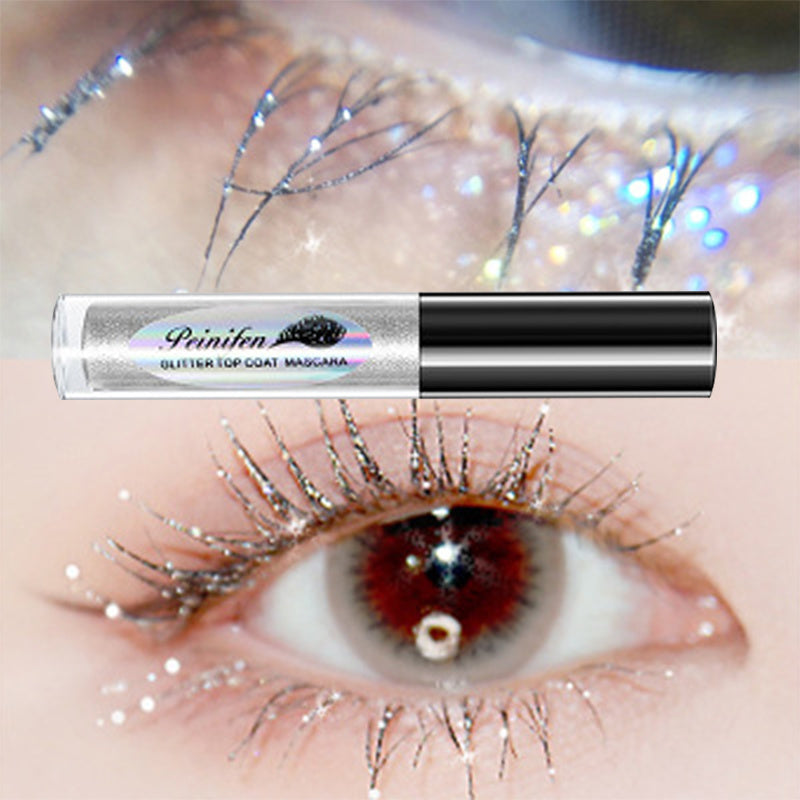 How to use:

1. Use eyelash curler to make curly eyelashes
2. Use normal mascara as a primer.
3. Waiting for the mascara to dry, then use our diamond mascara.
4. Complete!

Tip: it can also be used on eyebrows.

Reminder:

The liquid mascara is NOT a toy, please do not use for children under three years old.

We know that 4d eyelash mascara will work perfect. In case that you are not satisfied with this product, please contact us at the first time. We will help you solve the problem.