Handheld Portable Mini Printer with Ink
Want to name your football?
Want to DIY your own tote bag?
Want to design your special gift card?
Want to print cute picture on your clothes?
Want to print down unique symbol on your book?
Want to print Personalized gift,flower paper,cake box?
Want a Personalized for Pet T-shirt?
Want a tiny printer in your pocket anytime, anywhere?
With this color printer, all those printing ideas will become true! This horseshoe-shaped printer surely the best partener in work and daily life, fit for printing on wood surface, paper, fiber, almost Print Everything you can think out!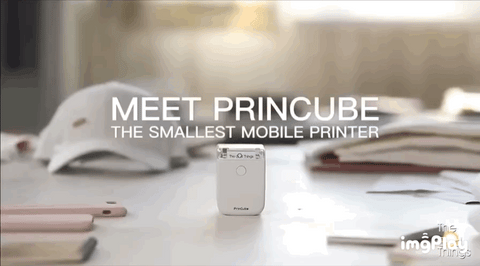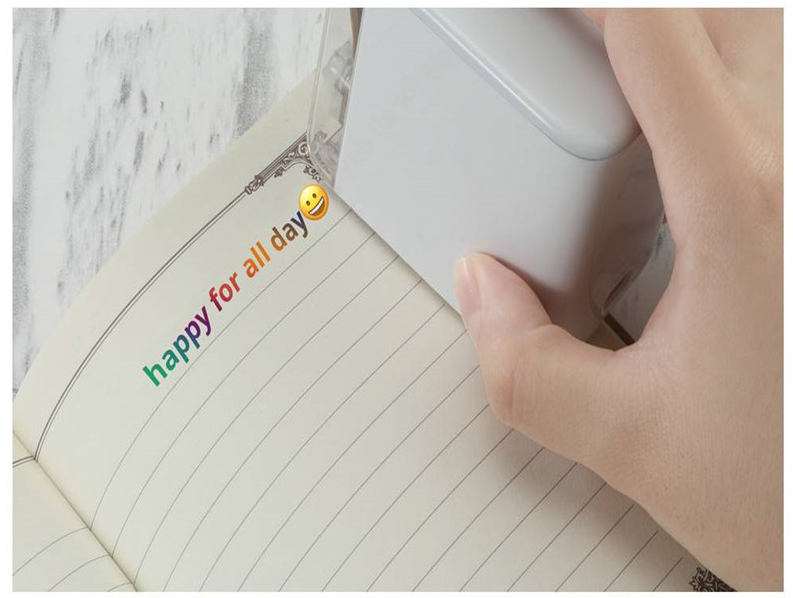 🍉 Small and Portable,Simple Setup,One Click Print. It's color inkjet personalizes ordinary objects, makes messages that stand out and is the perfect tool for arts and crafts. It's perfect for business travel, events, art, and fun.
🍉 Works on almost any material,It makes precise prints on virtually any materials including paper, metal, textiles, plastics, wood, leather and other building and artistic materials.Details in our Description Note.
🍉 Print on the rough, curved and uneven surface.It works on any texture or shape even on the skin for temporary Tattoos, and can print over uneven surfaces with ease.
🍉 18ML Ink Cartridge,It utilizes the latest 3-color Thermal ink-jet Technology that provides vivid color printing.
🍉 It support one-click -random colors and support continua multiple line and multiple download printing by one click.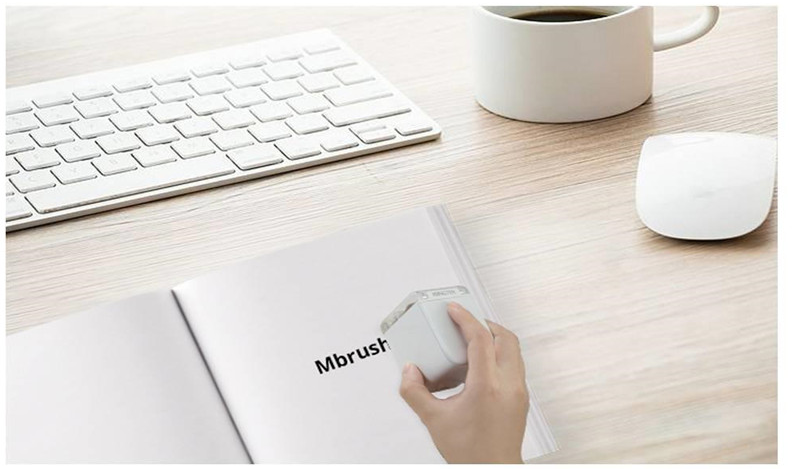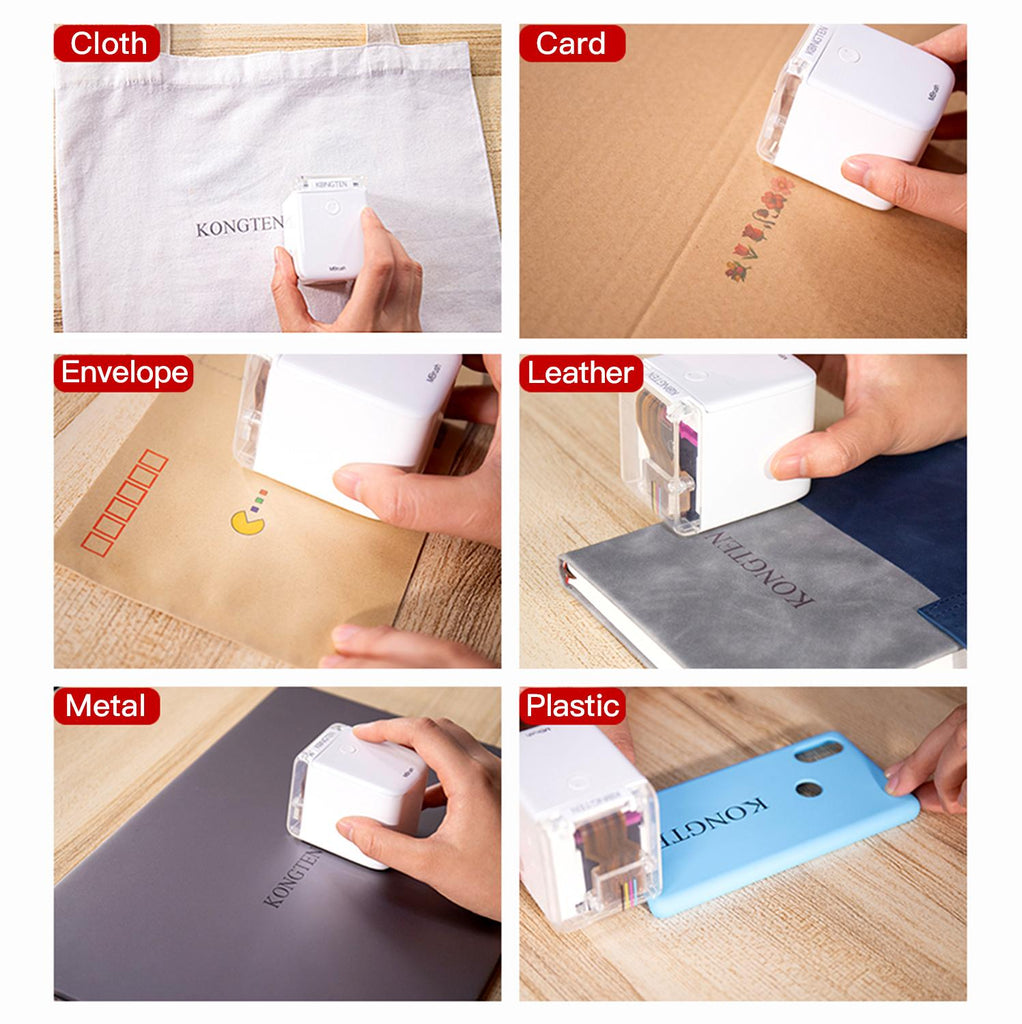 Specifications:
Type: Inkjet Printer
Interface Type: bluetooth
Max Paper Size: A4
Paper Feed Mode: manual
Print Speed: 40ppm
Double-sided Printing: No
Voltage: 220-240V(±10%)
Application: Personal Work Management
Dot Matrix Printer Type: GM rolls dot matrix printer
Use: Photo Printer
Black Print Speed: 80m/min
Weight: 1.5kg
Max. Resolution: 1200*1200dpi
Color Print Speed: 180m/sec
Consumable Type: Thermal Paper
Printing height: 1-50.8mm
Nozzle DPI: 600DPI
Printing line: 1-8 lines
unlimited printing lines: use group file function
Two function: hand use or online use
Package Included:
1x Inkjet Printer
1x Tri-color Ink Cartridge
1x Micro USB Cable
1x Manual
1xMeasuring Plate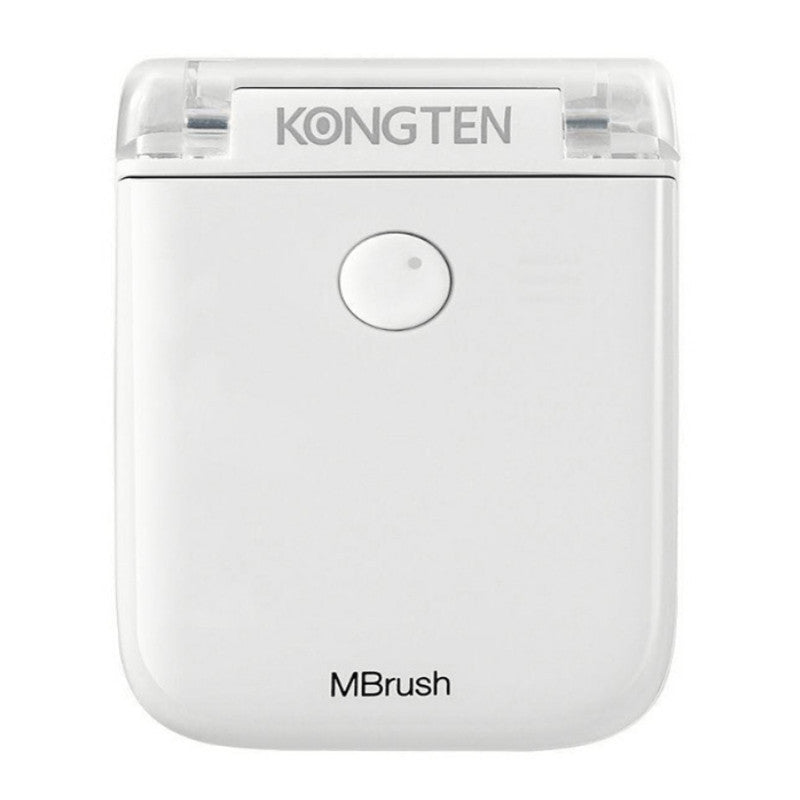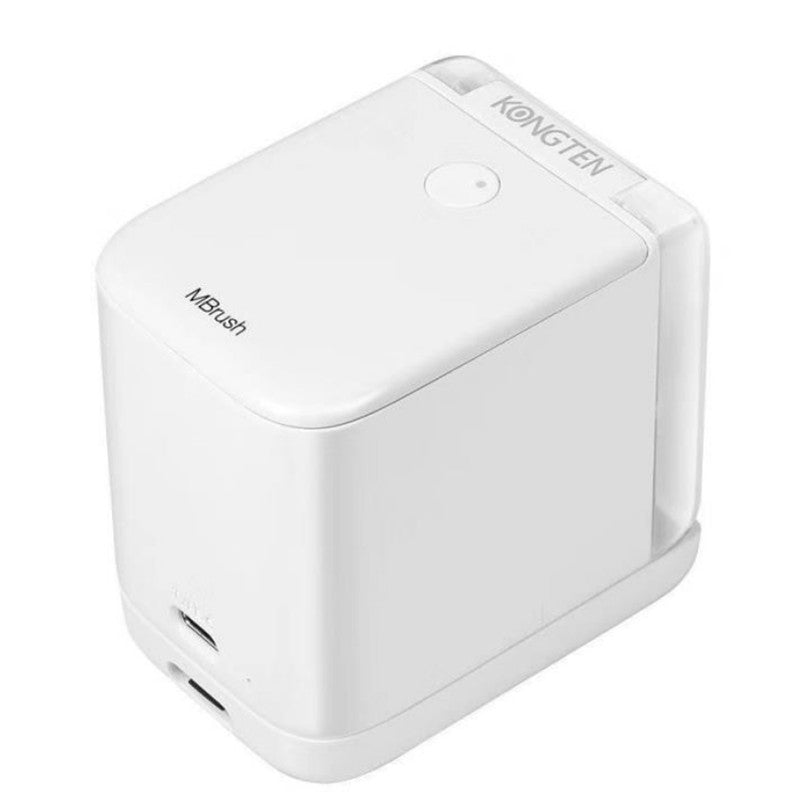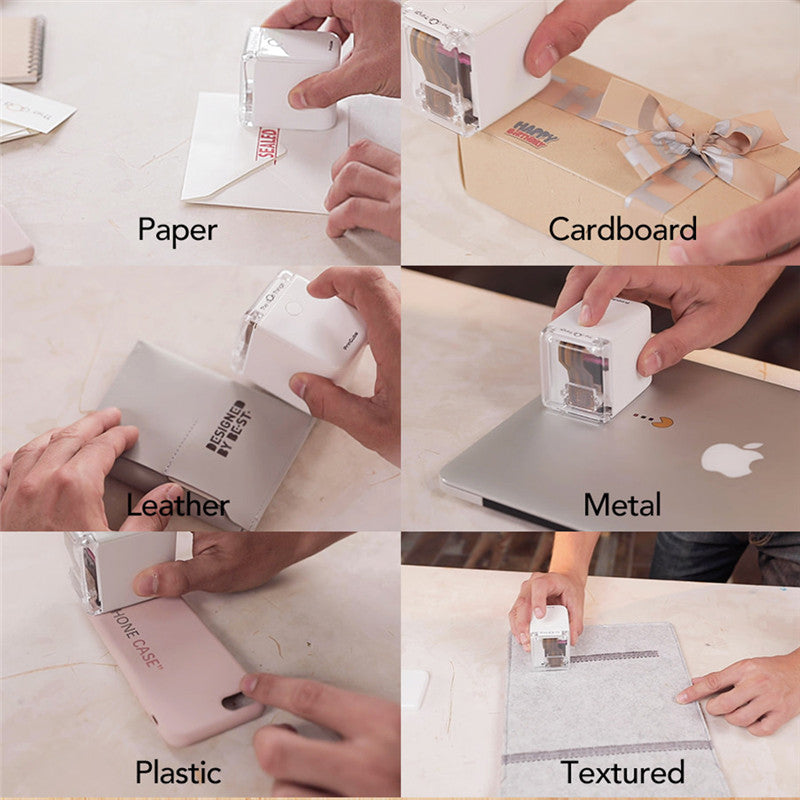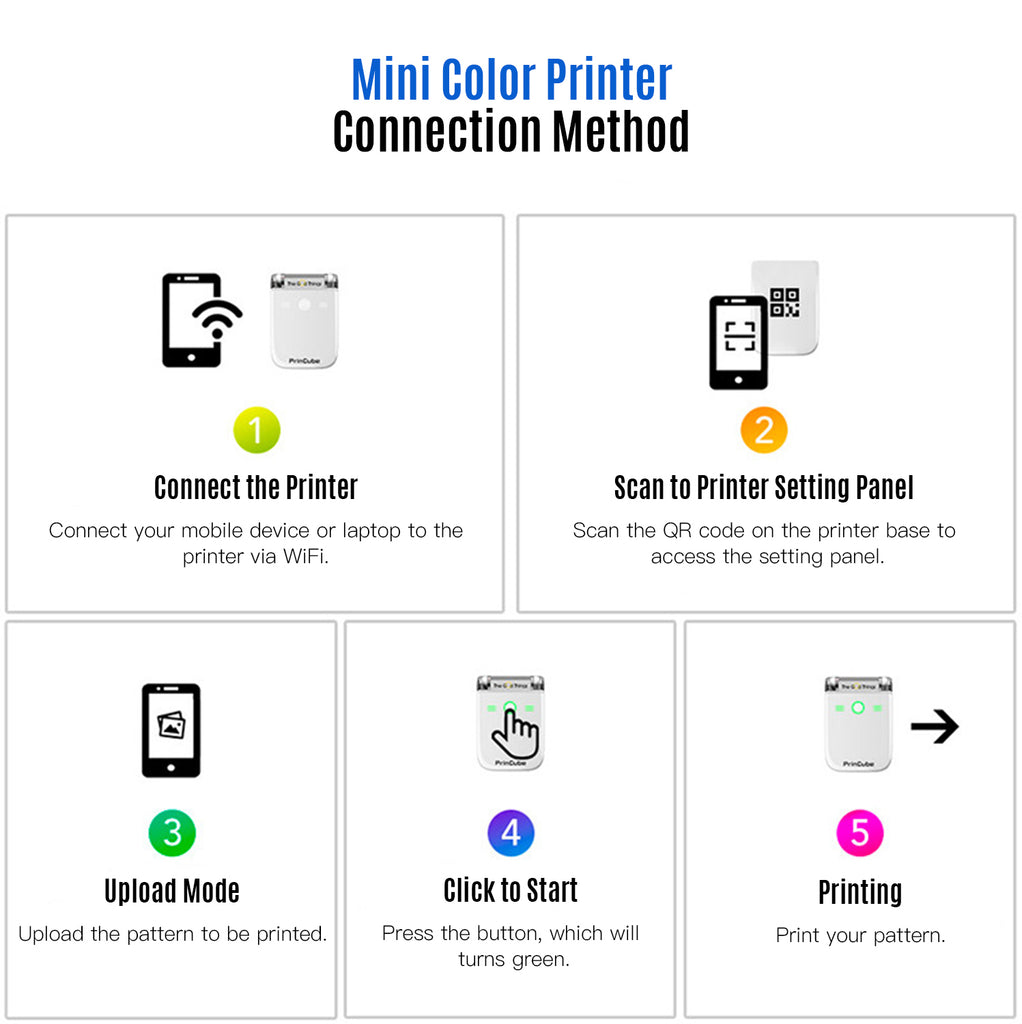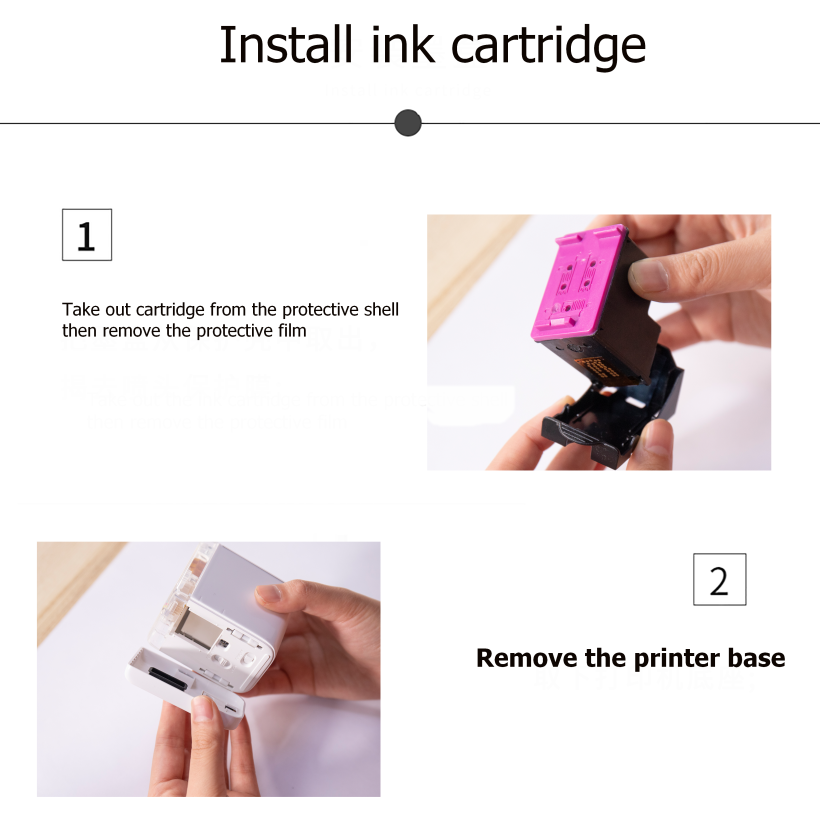 Note Please:

1, About ink cartridge: The original package comes with one standard ink cartridge, which can be used for 3000 times, print up to 415 full pages of paper (A4), normally enough for a year of daily use.

After run out, you can use "hp62" ink cartridge for replacement. We also have extra ink cartridge bundle for you to select:

standard ink cartridge bundle: except for paper, it can be washed.

permanent ink cartridge bundle: printing handwriting is hard to erase.

2, About language: Don't worry about the language restrictions. The printer can be connect with your device through wifi or usb, after successfully connect, it can sync your phone language, you can custom print content and colors on your device.

3, About the printing dimensions: The maximum printing hight is 14.29 mm/0.5625 inch. For a single pass, it can print 1.3m/4.26 feet long. For multi-line printing mode, it can print up to 3m/9.8 feet.

4, About the battery: Battery capacity 900 mAh, 6 hours continuous working time, up to 1 year standby time. Fully charging time normally need 2 hours.

5, About the shelf-life of the ink: 18 months, after use, please store it properly.

6, Works on any material: paper, metal, glass, plastic or clothing...rough, curved and uneven surface. (except for paper, other meterial need permanent ink or styling agent for last long)